This is a Sponsored post written by me on behalf of Walmart. All opinions are 100% mine.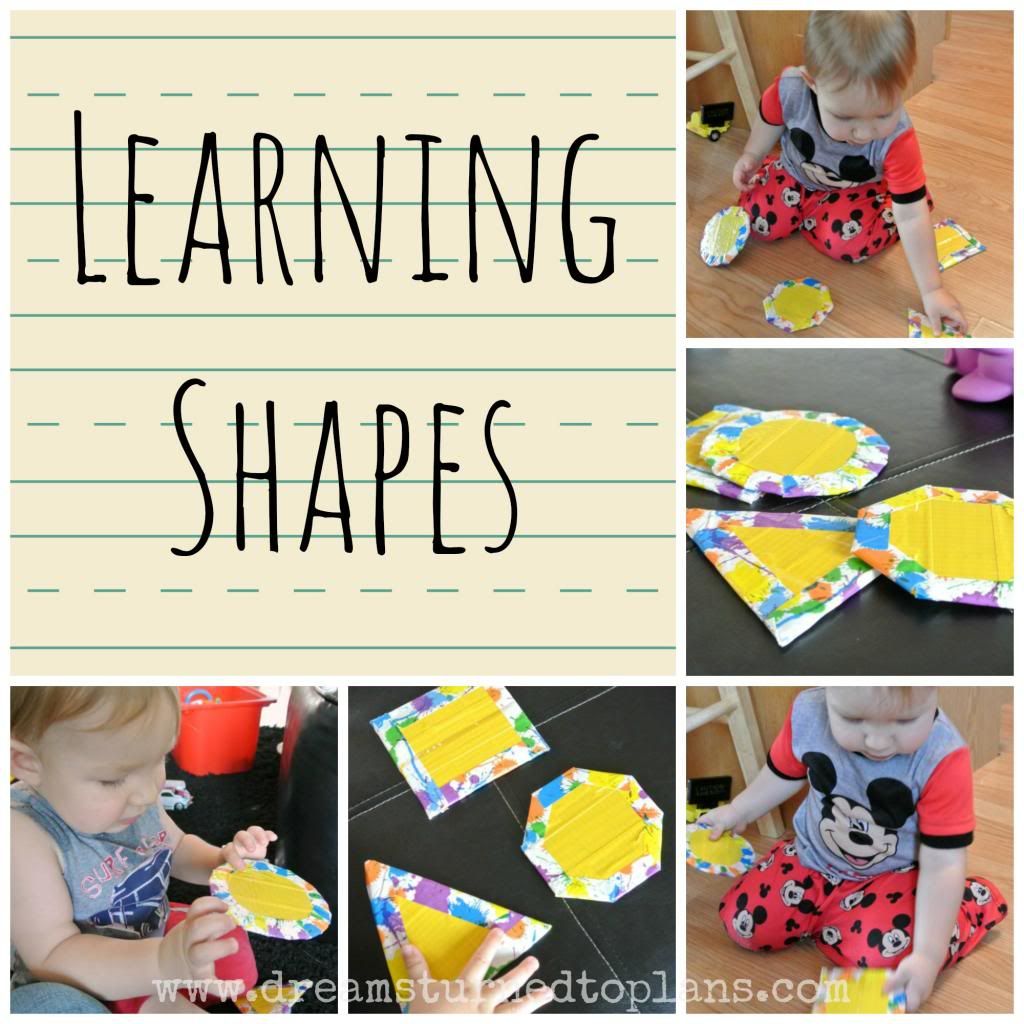 Since school is about to start soon (it's already starting on Monday here) I'm sure everyone is buying lots of back to school supplies. If your kids want to have some fun and personalize their notebooks, pencils, locker mirrors or really anything else, an inexpensive and creative way to do that is with Duck Tape®. You can buy Duck Tape at Walmart, where they have an awesome assortment of colors and patterns. We found it in the paint department when we were there.  
Along with decorating your school supplies, you can even use Duck Tape® to create new things like lunch money holders or small bags. I found tons of great ideas on Pinterest, if you are looking for inspiration. Since we don't have any kids who are school age, we don't really need to buy any school supplies. There are many other uses for Duck Tape®, though. I used it to make a great learning activity for my little guy.
We cut out some simple shapes from cardboard and then I used Duck Tape® to cover them and make them more fun and colorful. It is a pretty simple process; I just measured and cut the Duck Tape® the size we needed before putting it on. The hard part was picking out the colors and patterns to use, there were too many to choose from! Little man had a lot of fun playing with the m, and now we have something to use to teach him shapes.
Duck Tape® is a great creative and inexpensive tool for both kids and teachers to use to decorate and personalize anything. Make sure you add it to your back to school shopping list when you are shopping at Walmart. If you are looking for even more creative inspiration you can follow @TheDuckBrand on Twitter!